The Spiritual Continuum is a unique approach to basic discipleship that is based on a step-by-step approach that cooperates with the gradual work of the Holy Spirit in the life of the Christian. There is a book, workbook, audio book, videos, email course and an in-church seminar.
The Spiritual Continuum answers the common question: "
I am born-again, what does that mean and what do I do next?

"
All the terms used are biblical terms such as "walking in the Spirit" and the whole course is biblically sound. It is not bound to any particular culture or theology or to any Christian denomination.



It looks at Christian maturity as a result of cooperating with the Holy Spirit and teaches 8 steps in the Christian life, steps that flow naturally into each other.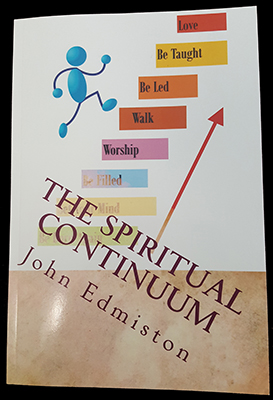 The 8 Steps are:
1. Be Born - Again Of The Spirit
2. Set Your Mind On The Spirit
3. Be Filled With The Spirit
4. Worship In The Spirit
5. Walk In The Spirit
6. Be Led By The Spirit
7. Be Taught By The Spirit
8. Love In The Spirit
These steps help a new Christian to successfully walk with Christ in their life.
The 93 page book

is available on Amazon for $9.50 just

click here

to purchase. It is a fairly easy read and is very good for college students and for new Christians.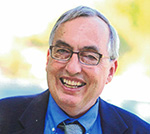 ABOUT THE AUTHOR: John Edmiston B.Sc. B.D. is the CEO of Cybermissions and lives in Los Angeles with his wife Minda. John became a Christian in 1978 and soon after entered theological studies becoming a cross-cultural missionary, ethnic church pastor and bible teacher.

The Spiritual Continuum is (c) copyright Cybermissions 2017, and the author is John Edmiston, The Spiritual Continuum
may be freely used for non-profit Christian ministry purposes but may not be sold in any way. For permission to translate or to use extensively you may
email John Edmiston at: johned@cybermissions.org with a clear request.